Here we have Sterling tearing down an old carport the way professionals do it—with a truck!
Just finished up a project in Catherine's Place to turn an existing detached garage/shop into a father-in-law suite. The garage itself was 425 square feet of open space with a concrete ramp and sidewalk access.
Customer wanted us to make the whole space wheelchair accessible. They also wanted a bathroom with a roll-in shower, and a private bedroom.
We turned this regular old garage into a upscale suite including granite countertops, marble roll-in shower, and custom cabinetry.
Check out the pictures below!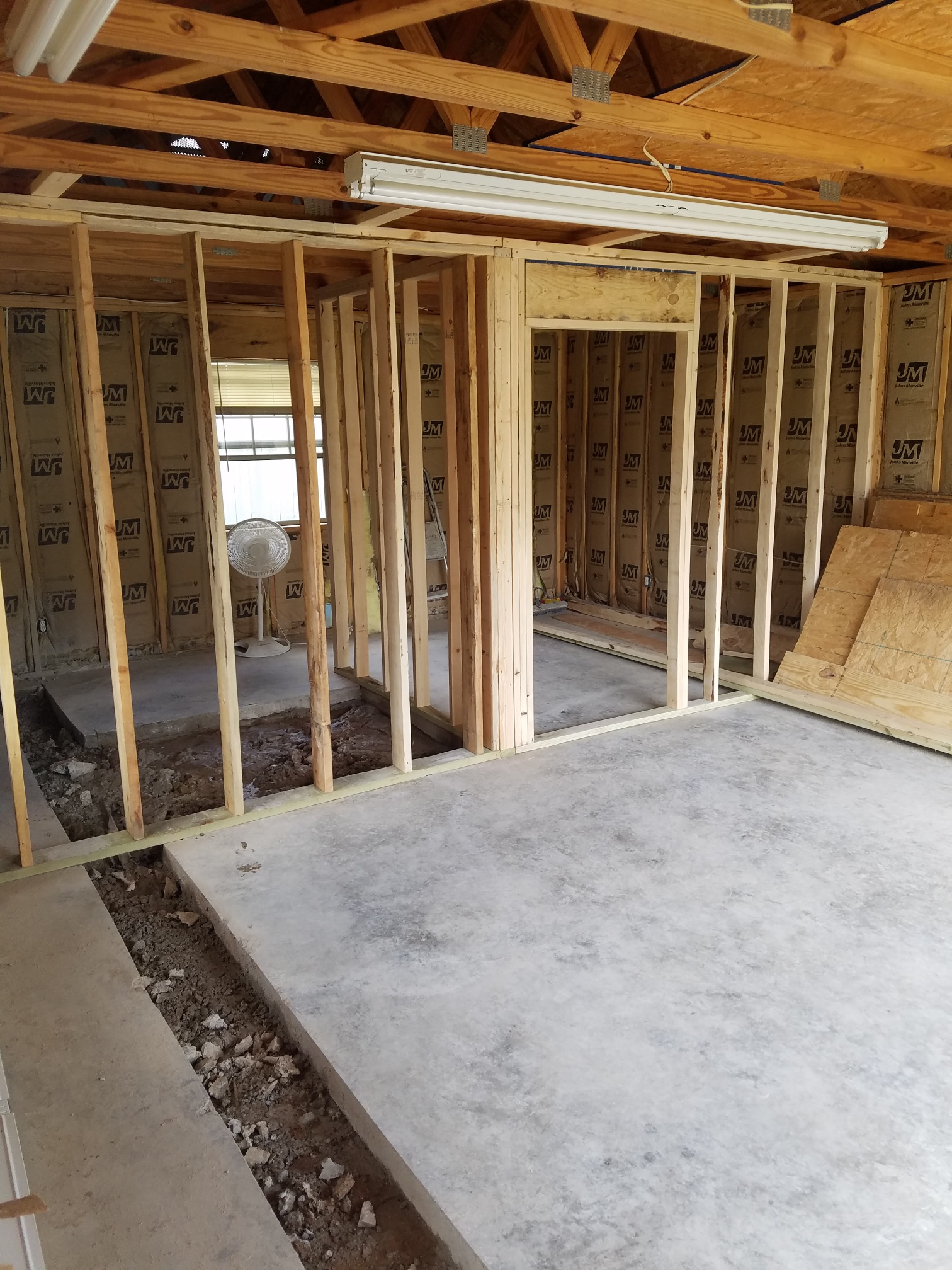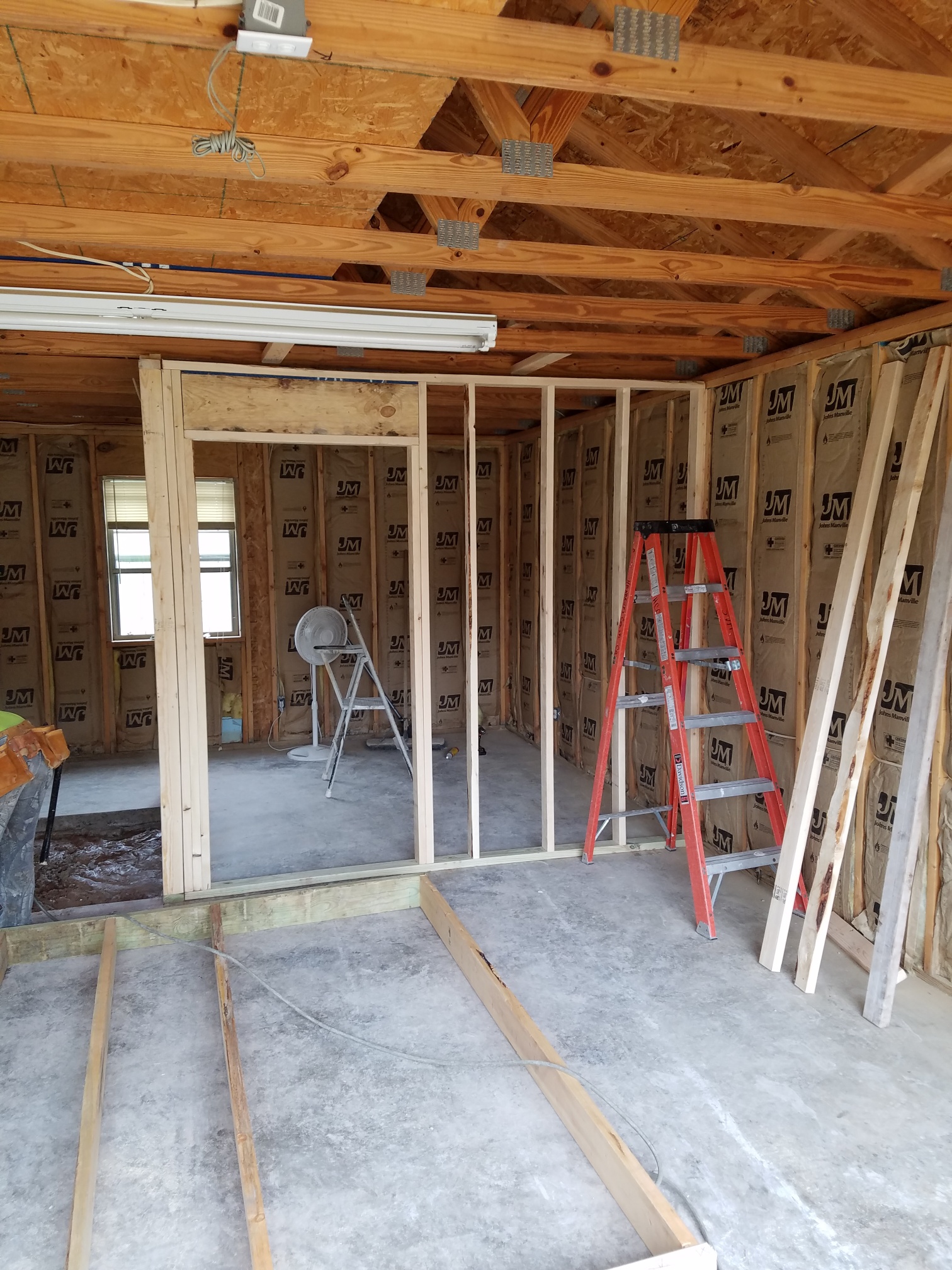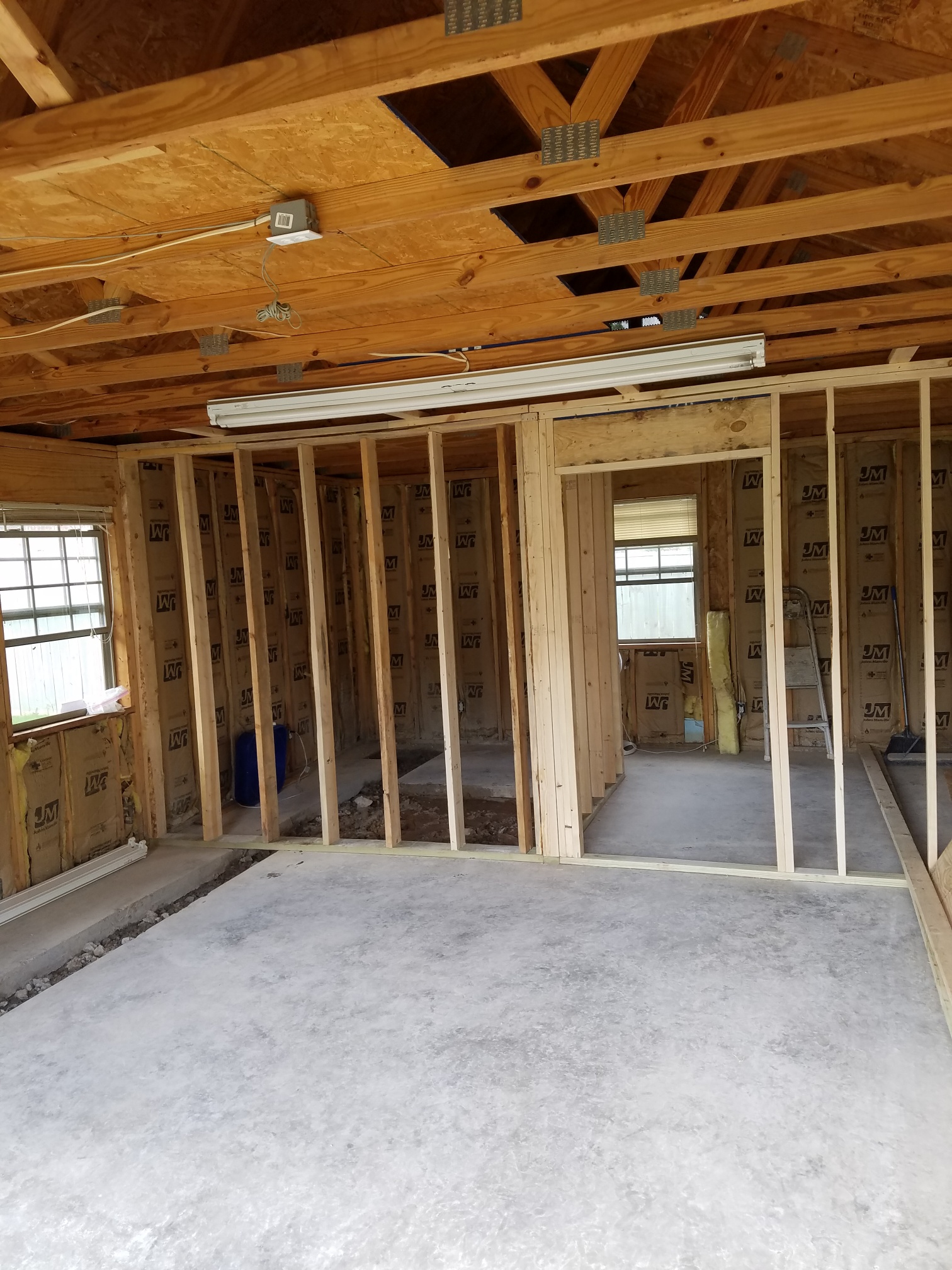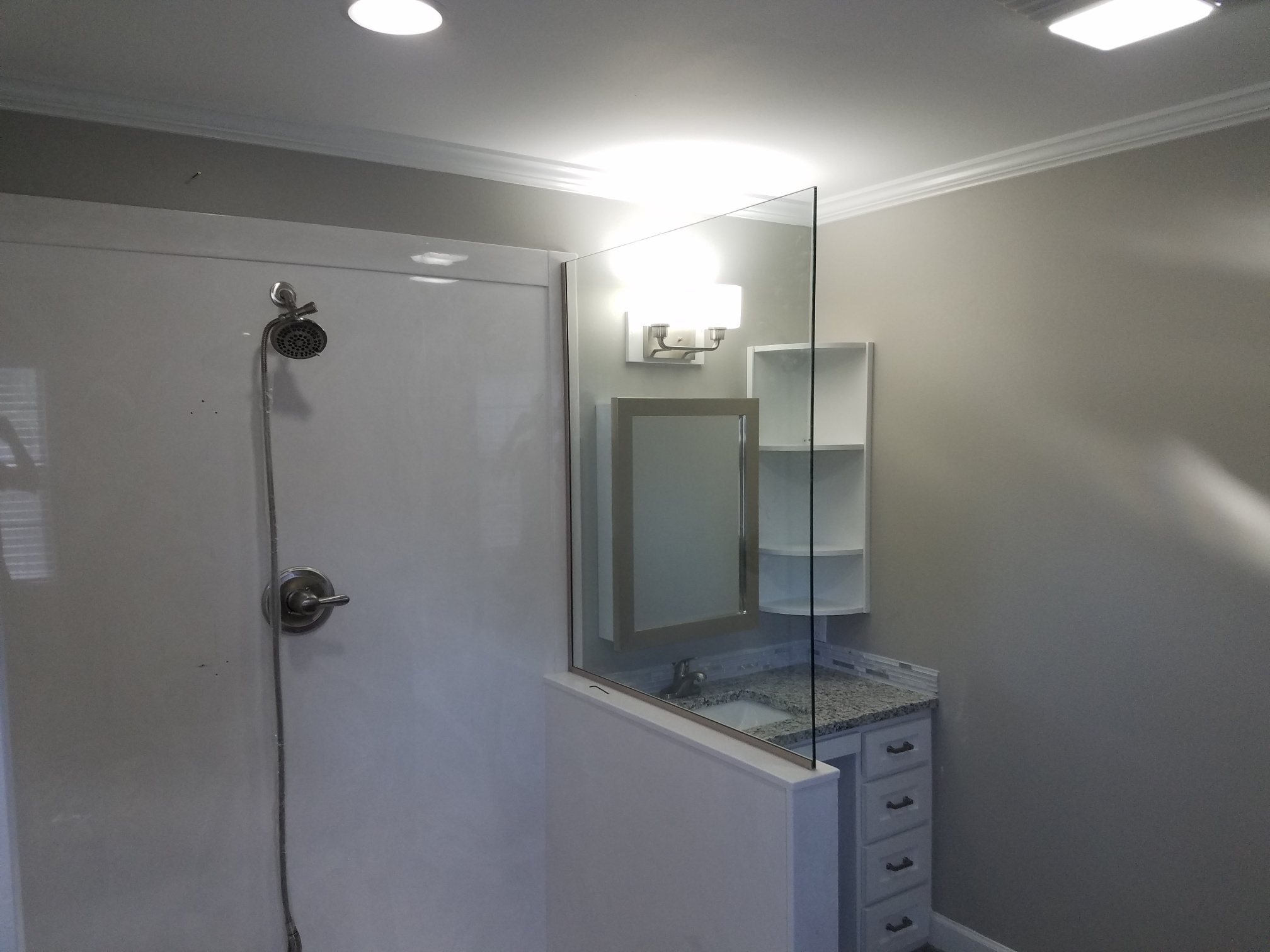 Our most recent bathroom upgrade in South Donaghey consisted of tearing out the outdated tub and surround, flooring, and lavatory top. We then updated it with a new American Standard steel tub with beautiful tile surround that the owners picked out. The flooring was a wood-look tile that went great with their new granite countertops.
Let us know what you think!